NOTE: The Lite Version is our electronic version which is available for free from this web site. It has limited content but gives you a taste of what is offered in our Full Version.
The Full Version is our printed newsletter which is mailed to you. It contains everything in the Lite Version along with many other reprinted pages from other NRHS newsletters, railroad publications, and flyers that contain photographs, drawings, and maps. The full version is just another benefit of joining our chapter.
THE TRANSFER TABLE
The Wilmington Chapter NRHS Official Newsletter
Internet Edition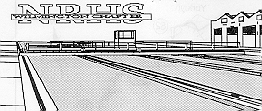 | | |
| --- | --- |
| VOLUME 34 NUMBER 03 | JULY 2011 |
Back To Wilmington Chapter Web Site
NO MEETING IN JULY 2011
The monthly meeting of the Wilmington Chapter of the NRHS has been cancelled for July 2011.
---
! ! VOLUNTEERS NEEDED ! !
How about contributing a little time and effort to help out your Chapter and the NRHS? With all of your local knowledge, you could contribute to a positive experience for our out-of-town visitors! You could help with the many behind-the-scenes preparations that are necessary and/or the up-front activities of greeting and hosting.
We need Chapter Members to step up and help out with preparations before and to provide assistance during the National Director's meeting that we be hosting October 27-30, 2011 Please contact Dave Warner to sign up to help out at: 302-762-2389 or david.warner@comcast.net
We need people for:
Thursday 3-6 PM Greeting / Registration
Thursday 6-10 PM Greeting / Registration
Friday 10 AM-2 PM Greeting / Registration
Friday 2-6 PM Greeting / Registration
Friday 2-5 PM meeting assist
Friday 6-10 PM Greeting / Registration
Friday 12-7 PM bus hosts
Friday 7-11 PM meeting assist
Saturday 7-11 AM Greeting / Registration
Saturday 7 AM-3 PM bus hosts
Saturday 11 AM-4 PM Greeting / Registration
Saturday 3-5 PM meeting assist
Sunday 8 AM-1 PM meeting assist
---
JUNE 16, 2011 MEETING NOTES
President Mike Burkhart called the meeting to order at 7 PM - but in the Naamans Room (because the Darley Room is under construction). The minutes were read by Secretary Dan Frederick and approved as corrected. The Treasurer's Report was approved as read by Treasurer Dave Warner. There was no National Director's report. Dave Warner asked members to contact him to sign up as volunteers for various parts of the Director's Meeting. Dave also mentioned that the Chapter has no purchased a computer projector so that we can add the possibility of seeing millions of additional images to future presentations. Robert O'Connor reported that a TV crew has been filming at the Wilmington & Western. The W&W is hoping that the PBS TV coverage will boost ridership as it has done for other tourist lines in the past. Dan Frederick reported that the Railway Station Convention in Oklahoma City and on the Heartland Flyer (OK City to Ft Worth).
After a short break to set up the projector, the evening's program was by William Stees entitled "Wilmington to Wilmington via PRR." As promised, we started in Wilmington and also journeyed up the Port Road from Perryville, saw the Flying Scotsman and E44s in Newark, a fireless cooker in Holtwood, and even got inside the power station at Safe Harbor. We saw the rare Electromotive 1975 in Enola and even Metroliners at Leyman Place. There was also Paoli, Bryn Mahr, Berwyn, and even "Zoo" interlocking. We saw E33s and E44s, and even a "pouch" (AMTRAK P30CH) and a Baldwin-Lima-Westinghouse in the 1950s. Plus we saw all manner of paint schemes on GG-1s including PRR, PC, CR, AMTRAK, Savings Bonds and the Bicentennial unit. And finally, we were back at Wilmington Station (without high platforms!). What a show!
---
From The Editor
Warm weather is here (maybe even hot). So get up, get out, take photos, make up a program to show at a Chapter meeting or write an article for The Transfer Table!
---
NEWS BITS
Amtrak runs out of locomotives in the NE, leases MARC engines - Amtrak's critical shortage of electric locomotives reached a crisis point today, with even more engines failing than normal in the heat wave that has afflicted the area for several days. Today [Thu, 9 Jun 2011], Amtrak leased locomotives from MARC to cover the shortage. Two MARC HHP-8s, the 4910 and 4914, were spotted at Philadelphia 30th St., hauling Amtrak Regional trains. (from Ed Thornton)

The locomotive on a northbound Northeast Regional train from Richmond, Va., to Boston failed around 1:45 p.m. Sunday, June 12, near Perryville leaving 450 passengers stranded and without air conditioning for about two hours on a sweltering afternoon. Passengers were transferred to another train starting around 3 PM and were given cold water. The other train started moving again around 4 PM. Three other trains on the Northeast Corridor were delayed as a result of the failure, one for nearly an hour. (AP via Ed Thornton)

The West Chester RR operated a special train between West Chester and Lansdale on Saturday 6-4-11. The train was made up as follows: WCRR 1803 (RS18 diesel - cab signal equipped, WCRR 4230 (C424 diesel), and 5 WCRR cars. The train wais scheduled to leave West Chester at 9:00 am and will follow train 3712 (1005am) from Elwyn. Upon arrival at 30th St. station at approximately 11:00 am, all passengers were discharged and the train backed into Powelton Ave Yard. Diesel 4230 was cut off and SEPTA diesel 70 was added. The train pulled out of Powelton Ave yard, picked up the passengers, departed 30th St. at 1145 am and operated to Lansdale with an approximate arrival time of 12:30 pm. The engines were cut off and run around the train and placed on the south end. After making this move the train moved to the Runner or the industrial track for the layover until departure. It departed Lansdale around 3:30 pm and proceeded to 30th St. Station, with an expected arrival time of 4:30 pm. After discharging all passengers, the train went into Powelton Ave yard to cut off the 70 and add the 4230. After making this move, the train backed into 30th St., picked up the passengers and departed well past the expected 5:15 pm for West Chester, and ended well past the expected time of 7:00 pm. The train had to operate Track #6 from Walnut to 30th St Station and the 1803 had to lead in both directions from West Chester to 30th St, because that unit has cab signals and the 4230 does not.

Leading European and Japanese high-speed rail operators reviewed the Amtrak next-generation high-speed rail vision plan and are expressing support for its phased approach to achieve 220 mph (354 kph) service on the Northeast Corridor. The operators also suggested that while Amtrak's total assessment is sound and reasonable, the proposed service may generate more ridership, revenue, and market share and may cost less to build than initially estimated. Amtrak submitted its vision plan for international peer review and invited comments on identifying opportunities to strengthen the business case, improve the operations plan, and achieve construction efficiencies, among many other areas. Responses were received from high-speed rail operators in Europe and Asia as well as several railcar equipment suppliers. Most respondents focused on the technical analysis report, in particular sections on conceptual engineering, operational planning, operating and maintenance costs, travel demand/market analysis, ridership and revenue forecasts.Most reviewers agreed with the phased approach as outlined by Amtrak for a clear, structured and coordinated path to achieve 220 mph service on exclusive operational segments between Washington and Boston. The East Japan Railway Company (JR East), a major operator of the Shinkansen bullet trains in Japan, said that it is "extremely important to build capital from early project phases so that additional profits can be obtained and invested in future phases" as they did themselves for a previous extension of their service.

There also was the recurring theme by the reviewers that the Amtrak plan would likely generate more ridership and revenue than projected in the plan given current market conditions and expected increases in travel demand. JR East said the Amtrak next-generation high-speed rail system may result in larger intercity travel market share than what is projected in the plan and another reviewer offered that the market share may be higher depending on station connectivity to existing networks.Many of the reviewers commented on the initial projected $117 billion cost of the plan. One long time developer and high-speed operator noted that the capital costs discussed in the report were somewhat higher than their experience and another high-speed operator wrote that the cost for the train equipment may be less than what is proposed if the procurement is similar to their own. Others suggested facilities and structures could be redesigned to reduce their footprint thereby reducing total land acquisition costs.

More detailed studies in specific areas to analyze and verify assumptions made in the Amtrak vision plan reports are already underway. The peer review comments will be addressed in these and future study phases that will refine engineering needs, develop a business and finance plan, and embark on a major corridor environmental review and alternatives analysis.Separately, due to numerous questions from potential bidders, Amtrak has extended the deadline to June 20 (from June 10) for its request for proposals for a fully implementable and robust business and financial plan for its proposed next-generation high-speed rail system. The in-depth plan will maximize private investment opportunities and address fundamental issues of risk, credit, debt and investment phasing among other criteria.

Furthermore, Amtrak is a partner in the 8th World Congress on High-Speed Rail that will be held in the United States in July 2012. As a partner with the International Union of Railways, the American Public Transportation Association and the American Association of Railroads, Amtrak will host the world congress in Philadelphia. The event is expected to attract some 2,000 attendees worldwide to exchange views on the development and achievements of high-speed rail. [Amtrak press release via Ed Mayover]

Correction: In the last issue of The Transfer Table on page 7 (middle of the page, left side) a couple of articles attributed to the "Washington Chapter's High Green." The Washington DC Chapter's newsletter is The Timetable. The High Green actually comes from the Chesapeake Railway Association. [thanks to Tim Moriarty]

Norfolk Southern broke ground on the new Birmingham Regional Intermodal Facility = a $97.5 million facility is part of the railroad's multi-state Crescent Corridor initiative to establish an efficient, high-capacity intermodal freight rail route between the Gulf Coast and the Northeast. It occupies a 316-acre site adjacent to the Jefferson Metropolitan Park in McCalla and is expected to open in late 2012.The Birmingham Regional Intermodal Facility is expected to create or enhance 8,600 jobs in central Alabama over the next 10 years, and its capacity will grow to handle 165,000 containers and trailers annually. The terminal will utilize the latest in gate and terminal automation technology, which shortens the waiting time for trucks entering the terminal, improving truck driver productivity and air quality. Additionally, state-of-the-art low emission cranes and hostler tractors will operate within the terminal.

In 2010, the Birmingham Regional Intermodal Facility was selected to participate in the Sustainable Sites Initiative (SITES™) Pilot Program. This national initiative, a partnership of the American Society of Landscape Architects, the Lady Bird Johnson Wildflower Center and the U.S. Botanical Garden, in conjunction with stakeholder organizations including the U.S. Green Building Council (USGBC), seeks to establish and encourage sustainable practices throughout each phase of a landscape's design, construction, operation, and maintenance periods. NS also will construct the main administrative building to LEED (Leadership in Energy and Environmental Design) Certification standards.

The Crescent Corridor is a program of independent projects and improvements geared toward creating a high capacity 2,500 mile intermodal route spanning from New Jersey to Louisiana that touches 26 percent of the nation's population and 30 percent of the nation's manufacturing output. It provides the shortest intermodal double stack route between the South and the Northeast. When fully operational it will handle more rail freight traffic faster and more reliably, creating or benefiting more than 70,000 green jobs by 2030 and producing these estimated annual public benefits:

1.3 million long-haul trucks diverted from interstates
- $146 million in accident avoidance savings
- 1.9 million tons in CO2 reduction
- $575 million in congestion savings
- $92 million in highway maintenance savings
- 169 million gallons in fuel savings
The Crescent Corridor program of projects is estimated to cost $2.5 billion for full development. In addition to the McCalla facility, Crescent Corridor projects currently planned for development include new independent intermodal facilities at Charlotte, N.C., Greencastle, Pa., and Memphis, Tenn.; the expansion of the Harrisburg, Pa. intermodal terminal; and the addition of freight rail capacity in Virginia and Mississippi. In addition to facility investments, the program includes significant investments in rail route improvements consisting of additional passing tracks, double track projects, improved signaling systems and other track speed enhancements. [NS press release]

Norfolk Southern signed a $5.6 million, five-year reforestation and carbon sequestration agreement with GreenTrees LLC and planted a ceremonial first tree at the Rick Lowery Farm here today. Under the program, NS and GreenTrees® will plant 6.04 million trees on 10,000 acres in the Mississippi Delta area served by the railroad, significantly offsetting the company's CO2 emissions while creating a national environmental legacy. GreenTrees is the leading reforestation program on private lands in the United States today. Recognized as one of the most innovative developments in the fight to revitalize the nation's ecological health, GreenTrees is at the cutting edge of the new industrial revolution - making conservation a business. The NS-GreenTrees program calls for planting native hardwoods and cottonwoods on privately-owned acreage in Mississippi and Louisiana. The land is in a region served by NS and its predecessors since the earliest days of railroading in the U.S. To put it in perspective, the plantings will represent 211 trees for every NS employee, 299 trees for every mile of NS track, or 1,450 trees for every NS locomotive.
In 2008, NS permanently protected some of the most ecologically significant land in the world when it granted a conservation easement on 12,488 acres of its Brosnan Forest timber and wildlife preserve northwest of Charleston, S.C. The easement, one of the largest in the Southeast and the largest ever by a corporation in South Carolina, protects the dwindling longleaf pine ecosystem and endangered bird species, preserves forever the rural character of the area, and conserves the Four Holes Swamp ecosystem and Edisto River watershed. As another key element in its woodlands conservation initiatives, NS is supporting research by The Longleaf Alliance, which seeks to restore the tree's forest ecosystem. The longleaf pine once dominated the landscape of the South and to some extent even its culture, occupying 90 million acres in nine southeastern states. Over-exploitation has reduced that footprint to 3.5 million acres - a loss comparable to that experienced in tropical rain forests, redwoods, or America's wetlands. NS also supports the American Chestnut Foundation in its efforts to reintroduce that tree species to native forests. Before being decimated by blight, the American Chestnut was an integral part of the lumber economies of many eastern U.S. communities, and it was a key source of food for wildlife. [NS press release]
Heavy storm damage last week halted train service over the usually busy Memorial Day weekend on the WK&S tourist railroad. A small tornado or strong wind shear dropped more than 20 large trees across the 2.7 mile line's midpoint, virtually destroying Furhman's Grove, a creekside picnic area accessible only by train. "The picnic grove area will never look the same and of course we will no longer be stopping there," according to President John Hartman. "Strangely, the semaphore signal, station sign, and the old picnic table all remained intact, though nothing else is intact at that site." Volunteers worked all day Saturday, Sunday, and Monday with chainsaws and other equipment to clear the tangle of trees, and by 5 p.m. Monday, the line was open again. [TRAINS Newswire via Ed Mayover]

Norfolk Southern Railway, Amtrak, and the Illinois Department of Transportation (IDOT) recently reached a development agreement that will bring the Federal Railroad Administration one step closer to obligating $133 million in federal funding for the Chicago Region Environmental and Transportation Efficiency (CREATE) program's Englewood flyover project, according to U.S. Sen. Dick Durbin (D-Ill.). The agreement will advance the project and "help prevent any future attempts by House Republicans to rescind this funding," which was appropriated through the American Recovery and Reinvestment Act, said Durbin in a prepared statement.Considered the linchpin for the CREATE program, the flyover project calls for building a tripled-track bridge at 63rd and State streets in Englewood, Ill., to carry a Metra line over four NS tracks and a potential fifth track for a high-speed rail connection to Indiana. The project will reduce delays for Amtrak trains, eliminate delays on Metra's Southwest Service line and shorten commutes on Metra's Rock Island line, according to Durbin. About 78 Metra, 14 Amtrak and numerous freight trains currently pass through an Englewood crossing each day. The CREATE program includes 70 projects — such as overpasses, underpasses, viaduct improvements, grade crossing enhancements, and track and signal upgrades — that are designed to restructure, modernize and expand the Chicago region's passenger- and freight-rail network. Currently, 13 projects are under construction. CREATE's public/private partners include Amtrak, the Association of American Railroads, Belt Railway Co. of Chicago, BNSF Railway Co., CSXT, CN, Canadian Pacific, Indiana Harbor Belt Railroad Co., NS, Union Pacific Railroad, IDOT and the Chicago DOT. [Progressive Railroading via Ed Mayover]

CSX unveiled the NY state's second ultra-low emission GenSet locomotive at an event at CSX Transportation's Selkirk Yard. Jointly funded by the U.S. Environmental Protection Agency (EPA) and CSX, the locomotive will be used at Selkirk Yard, significantly reducing nitrous oxide, particulate matter and carbon dioxide emissions in the area. The GenSet locomotive was purchased with a $1 million EPA award under the American Reinvestment and Recovery Act to the New York State Department of Transportation, made possible through the National Clean Diesel Funding Assistance Program. CSX funded the remaining $400,000 as part of its commitment to reducing emissions and using less fuel. GenSet locomotives reduce nitrous oxide and particulate matter emissions by approximately 80 percent and can reduce carbon dioxide emissions by 25 percent through technologies that monitor engine idling and switch to "sleep" mode after a period of inactivity. The introduction of GenSet locomotives throughout CSX's network is part of the company's commitment to reduce its carbon dioxide intensity 8 percent by 2011, which was achieved nearly one year ahead of schedule. Over the last decade, CSX has invested more than $1.5 billion to upgrade its locomotive fleet with technology that reduces fuel consumption and air pollutant emissions. Through these efforts, the company has improved its fuel efficiency by more than 90 percent since 1980. [CSX Press Release via Ed Mayover]

U.S. Department of Transportation (USDOT) announced it has approved a $562.9 million Railroad Rehabilitation and Improvement Financing (RRIF) loan for Amtrak, which will use the proceeds to purchase 70 electric locomotives for the Northeast Corridor. The loan is the largest to be issued through the RRIF program to date, according to the USDOT.In October 2010, Amtrak contracted Siemens to build the locomotives under a $466 million contract. The Amtrak City Sprinter ACS-64 locomotives will operate on the Northeast Corridor at speeds up to 125 mph, and on the Keystone Corridor at speeds up to 110 mph. The locomotives will replace units that are 20 to 30 years old. Siemens expects the locomotive order to create 250 new jobs. The firm will manufacture the traction motors and gear units in Norwood, Ohio; produce traction converters and braking choppers in Alpharetta, Ga.; and complete final assembly in Sacramento, Calif. Siemens plans to tap other U.S. suppliers to provide components for the locomotives, the USDOT said. For example, the locomotive builder already has contracted PHW Inc. to manufacture safety-related parts. Amtrak also will use the RRIF loan to upgrade maintenance facilities and purchase spare parts for the new locomotives. Siemens currently is working on the locomotives' final design. [Progressive Railroading via Ed Thornton]

The Federal Transit Administration has given its approval for the Baltimore Red Line in Maryland to move forward and enter the engineering phase. The proposed Red Line is a 14.5 mile, east-west transit line connecting the areas of Woodlawn, Edmondson Village, West Baltimore, downtown Baltimore, Inner Harbor East, Fells Point, Canton and the Johns Hopkins Bayview Medical Center Campus. When constructed, the Red Line will run mostly in dedicated surface rights of way with tunnels under Cooks Lane, downtown and Fells Point. The Red Line, expected to be completed in 2020, will carry 57,000 riders per day in 2030 and cost approximately $1.8 billion in year 2010 dollars. Accounting for inflation, the cost is approximately $2.2 billion. The current ridership forecast is slightly down from the prior forecast of 60,000 riders per day based on input from the FTA.Preliminary engineering is expected to take approximately two years and is followed by final design, during which plans are finalized and put out to bid. The Maryland Department of Transportation's capital budget includes funding for the preliminary engineering, final design phases and right-of-way phases and construction funding will be addressed by 2015 when it is first needed. [from Railway Age Rail Group News via Ed Mayover]

As VRE acquired new motive power, its older locomotives have moved to Pennsylvania. Bill Seigford, who lives not far from their destination, writes, "VRE locomotives V10, V05, V07, VO1, V04, and V08, are lined up in this order from east to west, on a storage track (#V10 is against the east end wheel stops) inside the Frank Sahd Salvage Company, Columbia, PA, secured by a fence (plus guard dogs at night). This firm is served by the Columbia & Reading Railroad, a short line that has been operating this partial ex-Reading line since February 2010.

There are four more VRE locomotives on the way for storage at this site; arrival time is presently questionable. The other four on the way to Columbia are probably the remaining four of the ten GP39-2C units on the VRE roster, which would be numbers V09, V06, V03, and V02. All ten have 2300 HP each and all came from MPI between 1991 and 1992. This action means no more GP39-2C units remain on the roster. All will be put up for sale, since they are being replaced during 2011 with the arrival of new MP36PH-3C, 3600-HP units from MPI, numbered V51 - V68." [from High Green via Tim Moriarty]

Transportation Museum Breaks Ground for Rail Pavilion: On June 20 ground was broken for a new Rail Pavilion at the Fort Eustis Transportation Museum near Newport News, VA and will tell the story of the Army Transportation Corps Military Railway Service units. [from High Green via Tim Moriarty]

On January 30, 2011, the first of four Amtrak P42 engines wearing a heritage paint scheme entered revenue service in Chicago. The idea for historical paint jobs came from Amtrak's 40th anniversary committee. Amtrak had scheduled the locomotives to be repainted when they were chosen to wear the special colors. The units will remain in service in their new paint schemes as part of the anniversary celebration. Beginning on National Train Day (May 7), a commemorative train began touring the country with two locomotives in historic paint jobs; renovated baggage cars with exhibits focusing on each decade of the railroad's existence and vintage advertising; past menus and dinnerware; period uniforms; photographs; and other items of memorabilia. There will be no charge for the public to tour the exhibit train. For a schedule of stops: http://www.amtrak40th.com/exhibit-train [from Washington D.C. Chapter's The Timetable via Michael Karlik]

A month after announcing that Railfest won't happen this year and that rail excursions would become freestanding events, the Railroaders Memorial Museum has backtracked. There will be a Railfest this year, and it will include a pair of excursions, museum Executive Director Larry Salone said Monday. But as Salone said in May, the museum will still no longer hold Railfest as an annual event, but rather a special one for when the museum has something extraordinary to present. The planned excursions are extraordinary, partly because they will take passengers on several freight-only sections of track. The "Special Fall Foliage Railfest 2011" will be held Oct. 1 and 2.The Oct. 1 excursion will go from Harrisburg to Altoona, around the Horseshoe Curve, through the Gallitzin Tunnel, through a roundabout, then back Altoona, then north to Tyrone, onto "rare freight-only trackage" of the Nittany & Bald Eagle Railroad to Lock Haven, then on freight-only Norfolk Southern tracks to Harrisburg, then back on the mainline to Altoona.The Oct. 2 excursion will go from Altoona, around the Curve, through Gallitzin Tunnel to Monroeville, then along freight-only tracks to McKee's Rocks, then back on a Norfolk line to the freight-only Conemaugh Line to St. Clair Township and back on the mainline to Altoona. First class is $375 for the Oct. 1 excursion and $395 for Oct. 2; coach is $195 for either day. [William Kibler in The Altoona Mirror via Ed Mayover]

The York Daily Record (York, PA) reported that the Estate of George M. Hart filed their official application to force the abandonment of the Stewartstown Railroad. If you have been considering donating to the Friends' capital campaign to save the Stewartstown Railroad but have not yet done so now is the time! Donations may be mailed to the Friends or, if you prefer, made by PayPal through a link on the Friends website: www.stewartstownrailroad.com Their mailing address is:

Friends of the Stewartstown Railroad, Inc.
P.O. Box 456
Stewartstown, PA 17363-0456

The railroad company has only 45 days to file a response to the application, so in the meantime the Friends of the Stewartstown Railroad, Inc. needs to raise some serious cash so we can preserve whatever we can if the abandonment application is approved. [via Ed Thornton]

Delaware politicians congratulated five unions at Amtrak's Wilmington and Bear shops on securing the work of overhauling all 20 Acela train sets for Amtrak in an estimated $125 million project expected to take 3.5 years. Around 30 local union employees will have steady work for the next several years with the engine work being done in Wilmington and the passenger cars overhauled in Bear beginning in October. The unions include: American Railway and Airway Supervisors Association (ARASA), Transportation Workers of America (TWU), Sheet Metal Workers International Association (SMWIA), International Brotherhood of Electrical Workers (IBEW), and the International Association of Machinists (IAM). [Newark Post]

In a letter to Berkshire Hathaway shareholders, Warren Buffett noted that it had received a $1 billion dividend from BNSF Railway, which it acquired the stock of in 2009. Berkshire also received a $1.5 billion dividend from BNSF last year. Said Mr. Buffett, "It now appears that owning this railroad will increase Berkshire's earning power by nearly 40 percent pre-tax and by well over 30 percent after-tax." (ffd: Railway Age) The Association of American Railroads announced that U.S.-based Class I railroads will spend an estimated $12 billion on capital improvements this year. If realized, this spending would exceed the record capital expenditures of $10.7 billion made by these railroads in 2010. The AAR added that the two Canadian-based Class I railroads, Canadian National and Canadian Pacific, would spend an estimated $2.8 billion for capital improvements this year, which is additional to the amount being spent by U.S.-based railroads, and with at least $750 million going to the Canadians' U.S. operations. (ffd: AAR, Business Week, Journal of Commerce)

New Jersey Transit's board of directors approved $155.6 million to install a Positive Train Control (PTC) system on its lines. An NJT spokesman said that Parsons Transportation Group would install the first three phases of the system. The spokesman added that NJT's PTC system would be compatible with the Amtrak PTC system. (ffd: Asbury Park Press) [from WEEKLY RAIL REVIEW FOR THE WEEK ENDING FRIDAY, MARCH 11, 2011 BY DAVE MEARS via Ed Mayover]

DOT 14-11- January 28, 2011 - The Federal Railroad Administration (FRA) has provided a $750,000 High-Speed Intercity Passenger Rail (HSIPR) Program grant to the Commonwealth of Pennsylvania to study the expansion of Amtrak's Keystone Corridor from Harrisburg to Pittsburgh. Passenger trains on the Keystone Corridor currently operate at 110 mph between New York, Philadelphia and Harrisburg, and have seen ridership grow from 891,764 passengers in 2006 to 1,296,838 last year. The study will evaluate the feasibility of electrifying track between Pittsburgh and Harrisburg, construction of dedicated tracks for passenger trains and major signal and switch improvements. The study will also evaluate installation of concrete ties, procurement of new passenger cars and alternative route alignments. The FRA grant is from FRA's fiscal year 2009 Intercity Passenger Rail appropriation with a 50 percent state match requirement from Pennsylvania's Department of Transportation. [DOT News Release via Ed Mayover]

AMTRAK TO ADD 40 COACH CARS TO ACELA EXPRESS UNDER FY 2012 BUDGET PLAN New high-speed equipment part of $2.22 billion federal funding request. WASHINGTON - Amtrak plans to begin procurement in fiscal year 2012 of 40 additional Acela Express coach cars to increase seating capacity on all existing high-speed train sets to meet growing ridership demand. The plan to purchase new high-speed equipment is part of the national passenger railroad's $2.22 billion funding request submitted to Congress today."Investing in Amtrak is investing in America's transportation future and is an important component of any serious plan to reduce our dependence on foreign oil," said President and CEO Joe Boardman. "It is necessary to balance the real concern over federal spending with the ongoing need to invest in the nation's intercity passenger rail network to meet growing demand, support economic recovery and fuel the next generation of growth," he added.

The funding request for FY 2012 includes $1.285 billion for capital investments to maintain and improve tracks, equipment and other infrastructure particularly along the Amtrak- owned portions of the heavily traveled Northeast Corridor; $616 million to support the operation of more than 300 daily trains; and $271 million for debt service. (See attachment for details).This federal funding is vital to the continued operation of Amtrak, will support revenues received from ticket sales and other sources, and is consistent with funding levels authorized by Congress in the Passenger Railroad Investment and Improvement Act of 2008.

Amtrak is also seeking $50 million to start design and preliminary engineering work on the Gateway Project to build two new tunnels into Manhattan and expand capacity at New York Penn Station as the cornerstone of its vision for a 220 mph (341 kph) high-speed rail system capable of handling expected ridership growth for the next 100 years.Due to efficiency improvements and investments in infrastructure and other systems in recent years, Amtrak covers 85 percent of its operating costs with ticket sales and other revenues requiring 15 percent to be supported with federal funds. Also, America's Railroadsm set annual ridership records in seven of the last eight fiscal years, including more than 28.7 million passengers in FY 2010. Plus, Amtrak has worked strategically to successfully cut its debt in half and improve its on-time performance so that on average nearly 4 out of 5 trains system-wide arrive at their endpoints on-time.

Under the plan to purchase 40 additional coach cars for the Acela high-speed service, each of the existing 20 Acela train sets would receive two additional coaches, increasing seating capacity by 130 per train. This will lengthen the train set from a 1-6-1 configuration to 1-8-1 (power car - passenger cars - power car) and require modifications to high-speed rail maintenance facilities in Washington, New York and Boston. If the procurement process begins in FY 2012, the first of the new Acela coaches would begin to enter service in FY 2014.

Acela trains carried more than 3.2 million passengers and earned more than $440 million last fiscal year. On weekdays, Amtrak has seen an average of 80 percent of seats sold on the busiest segments with trains regularly selling out during peak hours. Acela, in combination with conventional rail service, has helped Amtrak achieve a 69 percent air-rail market share on the Washington-New York route and a 53 percent air-rail market share on the New York - Boston route. Thus, Amtrak carries more passengers than all the airlines that serve these key routes.

The federal government has invested a total of $36 billion in Amtrak in the forty years that it has served as the nation's intercity passenger rail provider. Between 1971 and 2008, by contrast, the federal government has invested more than $421 billion in aviation and at least a trillion dollars in the nation's highways.

Even with limited funding, Amtrak has become an ever more desirable and opted for travel choice in many regions of the country, offering travelers a frequent, fast, reliable, efficient and environmentally sound alternative to airports and congested highways. [AMTRAK News Release via Ed Mayover]

From: Amtrak's Fiscal Year (FY) 2012 General and Legislative Annual Report including Amtrak's FY 2012 Comprehensive Business Plan (Feb. 7, 2011) (via Ed Mayover)

Amtrak Fleet and Infrastructure Needs

The fleet that supports Amtrak's services is stressed and badly in need of recapitalization. Amtrak's equipment is run very hard, and our cars routinely average more than twice the annual mileage of any other domestic passenger car fleet. Moreover, the average age of Amtrak's fleet reached an all-time high in 2010, and the car fleet (which still includes a few cars built in the 1940s) is now, on average, older than it was when Amtrak was formed. To address these issues, Amtrak developed a fleet procurement plan, and the company's first orders under that plan for new electric locomotives and new single level long- distance cars are designed to address Amtrak's most urgent fleet replacement needs. Amtrak has awarded contracts to Siemens of Sacramento, California, to build 70 electric locomotives for our Northeast Corridor services and to CAF, USA of Elmira, New York, to build 130 single-level passenger cars.In FY 2012, Amtrak plans to begin procurement of 40 additional Acela cars to meet growing ridership demand. Each of the twenty existing Acela train sets will receive two additional coaches, increasing ridership capacity by 130 seats per train set. Increasing train set length will require infrastructure changes in coming years, including enlarging the Acela maintenance facilities in Washington, New York, and Boston. The costs and expected revenue increases for this program will be incorporated in Amtrak's next Five Year Financial Plan. A detailed business case for this additional capacity shows an internal rate of return of over 40 percent through a ten-year period.

Vital as fleet recapitalization is, the track and infrastructure that support our trains are no less important. Amtrak's Northeast Corridor hosts half of Amtrak's daily trains, and it carries an even greater volume of commuter traffic - about 2,200 daily trains, with a total annual ridership of more than 245 million people. Much of this traffic operates on aging infrastructure. New York's Penn Station, for example, brings Amtrak passengers and commuters from New Jersey and Long Island into Manhattan through six tunnels under the Hudson and East Rivers; these were completed just over a century ago, in 1910. Today, they carry more than 1,200 train movements on a typical day, with trains spaced 150 seconds apart during service peaks. Federal investment has allowed Amtrak to undertake a vital modernization program to install modern firefighting, ventilation and evacuation systems in these tunnels. Amtrak has pursued other vital investment programs in recent years, and has also made major improvements in track, roadbed, and signaling equipment. While these have improved the situation, the age and condition of our infrastructure continues to be a major concern and an impediment to growth in this vital region of the country.

Currently, there is a backlog of more than $5 billion in deferred maintenance on the NEC. This includes more than 224 bridges that are now beyond their design life, and the three 140 year old tunnels in Baltimore which continue to carry a heavy daily traffic. These structures are now well past the end of their designed life and replacement will be a multiyear process. There are major challenges, and we will need to balance the requirement to replace aging infrastructure against the need for economy and the challenges imposed by an uncertain year-to-year funding cycle.

Amtrak is also making significant investments in information technology to meet the corporation's strategic needs - an area that has long been neglected - to fulfill the mandates of the reauthorization and ensure the technology infrastructure and applications are in a state of good repair. The focus in FY2012 will be implementation of improved tools for Enterprise Resource Planning and Financial Transparency, Employee Information Management, Asset Management, eTicketing, IT Infrastructure and Management Information needs. These investments are governed by an Enterprise Architecture that was established in 2009 and is being updated to respond to the corporation's needs. The total investment in Information Technology dependent projects will be $195 million in 2012.Amtrak's Northeast Corridor (NEC)

The NEC is the centerpiece of the Amtrak system - a high-speed railroad developed over the course of a multi-year partnership between Amtrak, the Federal government, the commuter railroads, and states. Hosting some 153 of the more than 300 daily trains that Amtrak runs, its daily operation is a triumph of vision, creativity, and careful investment. In spite of the fact that portions of the right-of-way follow alignments that date to the 1830s, Amtrak, the US DOT and the commuter railroads have created a network that supports an intense daily schedule of more than 2,200 trains (Amtrak, commuter and freight), and provides hourly high-speed service, with a top speed (on the Boston-New York leg) of 150 mph. On each of its major legs (New York-Washington and New York-Boston), Amtrak now carries more passengers than all of the airlines serving these routes, and Amtrak's share of the air-rail market from the endpoints to intermediate cities such as Philadelphia is even larger. The NEC is a product of several programs of incremental capital investment that have transformed the system, built ridership, and made the corridor into a unique national asset.The time has come for us to contemplate the next round of investment, and to this end, Amtrak is advancing a pair of plans that envision major investments in the corridor to address key infrastructure, capacity, and security issues. The first, the West Baltimore Tunnel Realignment Project, will involve a 12 year, $1.25 billion effort to replace the three Civil War-era tunnels in Baltimore, which continue to present significant operational challenges. Track capacity is limited and speeds are restricted to 30 mph, making them a problematic chokepoint; the ability to perform major work without disrupting traffic is nonexistent. Construction of a new tunnel on a better alignment will allow for rehabilitation of the existing structures, and significant permanent improvements to the resilience, flexibility, and security of the rail system through Baltimore. To undertake this project, Amtrak is working with the Maryland Department of Transportation regarding funding this activity through their High Speed Rail (HSR) grant.

The second project is known as the Northeast Corridor Gateway. It is intended to provide additional passenger rail capacity on the existing NEC route into and through Manhattan, and is needed to support Amtrak's proposed Next Generation High Speed Rail program. This comprehensive program will reconstruct the railroad between Newark and Penn Station, expand the right of way from two to four tracks, build two new tunnels under the Hudson River, and develop Amtrak's planned Moynihan Station on the site of the existing post office.This planned program will cost some $13.5 billion, with $50 million of that required to begin design work and some preliminary engineering work in FY 2012. When complete, the NEC Gateway will vastly increase capacity at the Manhattan terminals for both Amtrak and commuter providers. By adding tunnel capacity, it will provide security and resilience benefits to New York's transportation system and allow quicker, more comprehensive, and less costly improvement and repair programs in the existing tunnels, which are currently too busy to permit more than brief service outages. The plan will generate tens of thousands of jobs and tens of billions of dollars in economic outputs, and will provide the terminal facilities New York needs to support a century of planned growth.As we begin design and preliminary engineering for the Gateway project elements we will also be planning to continue two new high speed tracks south of Newark to toward Philadelphia's 30th Street Station. These new high-speed tracks will form the first minimum operating segment (MOS) of the Next Generation High Speed Rail Vision. The capital cost for this first segment is being further defined and currently estimated at $7 billion. So with an investment of $20 billion over the next decade the goal of opening the first segment of the Next Generation High Speed line will be achievable. While reducing trip time between New and Philadelphia to 50 minutes, the opening of this MOS will substantially increase capacity and service south of New York, thereby generating revenue to help fund additional expansion.

If funded, the development of both these projects would be closely coordinated with the recently established Northeast Corridor Operations and Infrastructure Advisory Commission.
---

Railfanning Wilmington, Delaware

Part II

We started off giving you a quick overview of railroads in the Wilmington area and locations worth seeing. Before we get into some details about each spot, I'm going to give you a few internet links I've found so you can do some of your own research. These websites cover more than the Wilmington area and will allow you to plan to see more around the area if you have the time.

Internet Links

Railroad Locations

There are three locations that are within a few blocks of the conference hotel. This would be the Wilmington Amtrak Station, the ex-B&O station, and the Jackson and Sharp Passenger car shop. The Amtrak Station is located at 100 South French Street. The Ex-B&O station is located at Water and South Market Street (2 blocks west of the Amtrak station). Later we will cover the Jackson and Sharp Passenger car shop.

The Wilmington Amtrak Station has received quite a bit of coverage in the last few months as its renovation was just completed and it was renamed the Joseph R. Biden Jr. Railroad Station. I will not go into much detail, as you can find its coverage in recent Railfan and Railroad Magazine, Railpace Magazine, or NRHS News. It was built in 1908 by the Pennsylvania Railroad. Inside the station is a permanent history display by the non-profit Friends of the Furness Railroad District that should be seen.

The Wilmington Amtrak Station is a good location to watch Amtrak and Septa trains. It is located in an east/west alignment and photographs are good for the morning or afternoon. If you are asked to leave the location, two other good locations to watch the trains are two parking decks next to the tracks. One is at South King Street (one block west of Amtrak station) and the other is at South West Street (five blocks west of Amtrak Station. Both are adjacent to the tracks.

The Baltimore and Ohio station was built in 1887. It is privately owned and ING now occupies the building. It has been beautifully restored though it is missing its awnings and platform area. There are no longer tracks at the station as these were removed when the area was renovated though the elevated Amtrak Northeast Corridor is only a stones throw away.
---
SCHEDULE NOTES
Notices, announcements, schedules, etc. are provided here as a service to the members. The Chapter has no affiliation with any commercial operation, museum, or tourist line.
January 15, 2011 - October 31, 2011 Philadelphia & Reading Railroad & the Civil War
Reading Railroad Heritage Museum, 500 S. Third St. in Hamburg, PA. New temporary exhibit Any Saturday (10-4PM) and Sunday (Noon-4PM) for the regular admission charge of $5 adults and $4 Seniors
Saturday, April 16 thru Saturday, December 31, 2011 Railroad Communications & Signaling @ RR Museum of PA. From solitary signals to centralized traffic control centers, learn about the history of railroad technical operations and try to run a simulated railroad. Photographs, artifacts and video from the Museum's collections will round out the story of rail communication.
April 15, 2011-May 30, 2015 Civil War 150th Anniversary: The War Came By Train@ B&O RR Museum in Baltimore. Monday - Saturday (10:00 a.m. - 4:00 p.m.), Sunday (11:00 a.m. - 4:00 p.m.) Between April 19, 1861 (The Baltimore Riot of 1861) and April 21, 1865 (Lincoln's funeral train leaving Baltimore for Illinois), the B&O stood witness and participant in the greatest conflict the U.S. has ever faced and changed the course of American history. The War Came By Train serves as the B&O Railroad Museum's primary attraction for the five year commemoration of the War's sesquicentennial. The National Landmark Roundhouse will exhibit the largest assemblage of Civil War railroad equipment in the world featuring locomotives and rail cars that served during the war, significant military and personal artifacts that will change annually to portray each year of the war (some artifacts never before on public display), and a narrated train ride to the original site of Camp Carroll, the largest Union encampment in Baltimore.
June - September Williams Grove Railroad Complete Train Schedule for 2011
Saturday June 4th: Steam Locomotive Engineer Training noon until 5 PM

Sunday June 5th: Run the steam train for passengers 9 AM until??

Saturday June 18th: Steam Locomotive Engineer Training noon until 5 PM

Sunday June 19th: Run the steam train for passengers 9 AM until??

Saturday July 2nd. Steam Locomotive Engineer Training noon until 5 PM

Sunday July 3rd. Run the steam train for passengers 9 AM until??

Toys and Trains Show, Saturday and Sunday July 16th and 17th Run the steam train for passengers 9 AM until??

Saturday July 30th. Steam Locomotive Engineer Training noon until 5 PM

Sunday July 31st. Run the steam train for passengers 9 AM until??

Saturday August 13th. Steam Locomotive Engineer Training noon until 5 PM

Sunday August 14th. Run the steam train for passengers 9 AM until??

Fall Show August 28th through September 5th.

Sunday August 28th. Run the steam train for passengers 9 AM until??

Wednesday August 31st. Engineer Training noon until 3:30PM then passengers until??

Thursday September 1st. Engineer Training noon until 2:30PM then passengers until??

Friday September 2nd. Engineer Training noon until 2PM then passengers until??

Saturday September 3rd. Run the steam train for passengers 10 AM until??

Sunday September 4th. Run the steam train for passengers 10 AM until??

Monday September 5th. Run the steam train for passengers 10 AM until??

We reserve the right to substitute a diesel for the steam locomotive on passenger trains.
June - December Open Houses @ Stewartstown Railroad
Sunday, June 19, 2011, 1-5 p.m.: Open house at the station in Stewartstown.

Sunday, June 26, 2011, 1:30-5 p.m.: Stewartstown Railroad display at the Old Line Museum on Main Street in Delta, PA

(in conjunction with the Old Line Museum's annual "Ma & Pa" exhibit).

Sunday, July 10, 2011, 1-5 p.m.: Open house at the station in Stewartstown.

Sunday, July 31, 2011, 1-5 p.m.: Open house at the station in Stewartstown.

Sunday, August 21, 2011, 1-5 p.m.: Open house at the station in Stewartstown.

Sunday, September 18, 2011, 1-5 p.m.: Open house at the station in Stewartstown.

Sunday, October 23, 2011, 1-5 p.m.: Open house at the station in Stewartstown.

Sunday, December 11, 2011, 1-5 p.m.: Christmas at the station in Stewartstown.

Sunday, December 18, 2011, 1-5 p.m.: Christmas at the station in Stewartstown.
AMTRAK's 40th ANNIVERSARY EXHIBIT TRAIN Schedule
JULY

9 - 10 - Springfield Amtrak Station

16 - 17 - New Haven Union Station

23 - 24 - New London Union Station

30 - 31 - Providence Amtrak Station

AUGUST

6 - 7 Boston South Station, Boston

13 - 14 Depot Avenue, Freeport, Maine

20 - 21 Main Street Landing, Burlington, Vt.

27 - 28 Albany Amtrak Station, Rensselaer, N.Y.

SEPTEMBER

3 - 4 Steamtown National Historic Site*, Scranton, Pa.

10 - 11 Gateway Station, St. Louis

17 - 18 TBD

24 - 25 Galesburg Amtrak Station, Galesburg, Ill.

OCTOBER

1 - 2 Chicago Union Station, Chicago

8 - 9 Jackson Amtrak Station, Jackson, Mich.

15 - 16 TBD

22 - 23 King Street Station, Seattle

29 - 30 Portland Amtrak Station, Portland, Ore.
July 16-17, 2011 Toy & Model Train Flea Market, Williams Grove, PA Sat. 9-4, Sun 9-1, Rt. 15 to Rt. 74N, Rt. 74N 1.2 miles to Williams Grove Rd. (at Shillito's Oil), 0.8 miles to Williams Grove Steam Engine Show Grounds, entrance on left. info see http://wghsea.org
July 21-24, 2011 Train Festival 2011 America's Largest Celebration of Railroading Comes to Rock Island, IL link: http://www.trainfestival2011.com/
August 7, 2011 Train Meet - Ramada Inn Essington, PA
8:00 AM until 1 PM at Ramada Inn on Rt 291 (I-95 Exit 9) Essington, PA
September 2-3, 2011 Railfest 2011 Celebrate the 25th Anniversary of Steamtown, the 40th anniversary of Amtrak, & the 125th anniversary of Scranton's electric trolley system. Locomotive Shop Demonstrations = Removing wheels from axles using Steamtown's newly restored 300-ton wheel press, Replacing tire on locomotive drive wheel using 'ring of fire', Wheel lathe demonstrations to resurface & profile railroad wheels, vertical boring mill demonstration. Visiting Equipment = Amtrak 40th Anniversary Train, Canadian Pacific, CSX , Norfolk Southern, NYS&W. Excursions & Train Rides = Caboose rides, Live Steamers, Trolley Rides, Scranton Limited Short Train Ride , Moscow Excursions Special Exhibits & Programs = Track demonstration, Big Boy Cab tours, Big Band Music, Special Ranger Guided tours
September 11-12, 2011 The Great Lehigh Valley Train Meet
Sat. 10 am - 4 pm, Z, N, On3, HO, Brass & all train related items, Sun. 10 am - 3 pm, S, O-27, O, Standard & G including repair parts, Both days Railroadiania, pictures, die-cast, scenery, etc. Merchants Square Mall, 1901 South 12th Street, Allentown PA 18103
Saturday, September 24, 2011 Members Day @ RR Museum of PA
Museum members enjoy special members-only presentations and other great railroad and Museum-related activities.
Sunday, September 25, 2011 FAREWELL TO THE FAITHFUL SILVERLINERS excursion on SEPTASponsored by Philadelphia Chapter, NRHS. Special train leaves Suburban Station, 16th St. & JFK Blvd. in center city Philadelphia at 10 AM, picking up passengers at 30th Street Station at 10:05 AM. Fare: $50.00 per person. Both former PRR and Reading lines will be covered with numerous photo stops and lunch stop scheduled. Train will return to Suburban Station and 30th Street about 5 PM. Event will mark the upcoming retirement of SEPTA's 1963 Budd Silverliner II's and 1967 St. Louis Silverliner III's (among America's oldest commuter cars still in regular service). Order tickets from: Philadelphia Chapter, NRHS, P.O. Box 7302, Philadelphia, PA 19101-7302, enclosing SSAE. For further information, visit website www.phillynrhs.com, email ayrestower@comcast.net or telephone (215) 947-5769. [The routing of the trip has not been completely finalized because of a major track work project around "Arsenal" interlocking in Philadelphia, but we do have some good photo locations already picked out. Train service from Wilmington, Airport, and Elwyn will be disrupted by the above-mentioned track work project, it is believed at this date that Wilmington/Marcus Hook service will operate into 30th Street Station (lower level) and terminate there......this project covers some four weekends.]
October 13-15, 2011 Train Collectors Association, Fall York Train Meet, York, Pa. Thursday-Saturday, Info: http://www.tcamembers.org/newsandevents/york.htm
October 27-30, 2011 Wilmington Chapter will host the NRHS's Fall National Director's Meeting
October 29-30, 2011 Great Scale Model Train Show, Timonium Fairgrounds, Timonium, MDState Fairgrounds Sat. 9-4, Sun. 10-4, Admission $9, under 15 free, family $18, tickets good for both days.
November 6, 2011 Train Meet - Ramada Inn Essington, PA 8:00 AM until 1 PM at Ramada Inn on Rt 291 (I-95 Exit 9) Essington, PA
---
CHAPTER EVENTS
Thursday July 21, 2011 NO Chapter Meeting ANNULLED = NO MEETING in July
Thursday Aug. 18, 2011 7 PM Chapter Meeting program by Phil Snyder
Thursday Sept. 15, 2011 7 PM Chapter Meeting program by Dave Warner
Thursday Oct. 20, 2011 7 PM Chapter Meeting (short) program by Dan Frederick
October 27-30, 2011 Wilmington Chapter will host NRHS's Fall National Director's Meeting
Thursday Oct. 27, 2011 3-10 PM Director's Meeting Registration
Friday Oct. 28, 2011 PM Chapter Trip on WCRR as part of Director's Meeting
Saturday Oct. 29, 2011 AM Chapter Trip on CMSL as part of Director's Meeting
Thursday Nov. 17, 2011 7 PM Chapter Meeting program by Frank Ferguson
Sunday Dec. 4, 2011 5 PM Holiday Dinner in lieu of normal monthly meeting
Thursday Jan. 19, 2012 7 PM Chapter Meeting program by Dave Watterson
The Wilmington Chapter of the National Railway Historical Society (NRHS) meets at 7:00 PM on the third Thursday of each month [except August & December] in the Darley Room at the Claymont Community Center on Green Street in Claymont, Delaware. Visitors are always welcome. Admission to regular meetings is free. Check out our Website (thanks to Russ Fox) at:
---
The Transfer Table is published six to ten times per year as the newsletter of the Wilmington Chapter of the National Railway Historical Society. Items in this publication do not represent the official position of either Officers or Members of the Wilmington Chapter or the Editor of this publication.
Permission to reprint articles and news items appearing herein is granted to NRHS Chapters and other newsletters provided appropriate credit is given.
Contributions are always welcome and should be sent to the editor at SD40GMA@aol.com or send to: P.O. Box 1136, Hockessin, DE 19707-5136.
Deadline for entries is the 25th of the month.
Chapter Officers
President: Mike Burkhart
Vice President: Dave Watterson
Treasurer: Dave Warner
Secretary: Dan Frederick
National Director & Trip Director: Steve Barry
Editor: Greg Ajamian
Web Master: Russ Fox